2020: Food aid COVID-19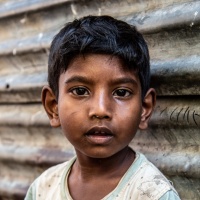 In Bangladesh, people were losing their jobs, already low incomes have dried up, basic food prices have risen and many children from poor families have suffered from food shortages and were hungry. In this crisis, your love and solidarity have manifested themselves the most. You sent more than 1 million Czech crowns for food aid to children. Thank you!
Together with you, we have helped more than 1,400 children and families. In the villages where we have village schools, we regularly distributed food. Rice, potatoes, oil, salt, vegetables and other commodities thus reached those who desperately needed them. We sent money to parents of boarding school children (scattered throughout Bangladesh) via mobile networks. They could get basic food for them. Thank you for your love and solidarity.
You can continue to help here.
PS: A global fact sheet on the situation in Bangladesh and the effects of coronavirus is provided by a factual article. We reflect on the beginnings and course of help in the articles With Love from a Happy Family and The Source of Help Springs in the Czech Republic and Slovakia. We published the testimonies of the children in the article I danced with joy that we have something to eat again.
back