11.11.2020
Bangladesh at the time of COVID-19, helping children continues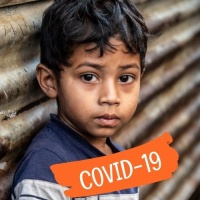 Children and people in Bangladesh are in crisis this year due to the COVID-19 pandemic. It causes great worry and suffering to millions of people. Another blow is the floods that hit the south of the country in the summer and caused a lot of damage to people. Despite the disaster, ADRA's assistance to BanglaKids' children and families continues.
Global climate change threatens Bangladesh
Bangladesh contributes minimally to the overall carbon footprint behind global climate change. However, due to its lowland character and location in the strong monsoon area of the Bay of Bengal, it is one of the most endangered. In the last twenty years, annual cyclones and floods have begun to intensify as a result of climate change, causing increasing damage that the poor cannot resist. This year's floods have destroyed the homes of up to half a million people and are among the worst in ten years.
The floods are also causing soil erosion, depriving Bangladeshis of houses and land. People are then forced to leave their home villages and move to large cities in search of new livelihoods. It is estimated that an incredible 400,000 people immigrate to Dhaka from rural areas each year.
The COVID-19 pandemic is severely testing Bangladeshis
In March, COVID-19 hit Bangladesh and threw the country into isolation. Schools, factories, markets were closed and people stopped going to the fields. People have lost their jobs and income, and most people have to borrow for a living because they have no savings. Life is slowly waking up in the country, but it is far from won. Although textile factories employing 4 million Bangladeshis, mostly women, resumed production in May, many Western fashion companies have cancelled their orders. Thousands of people lost their jobs and now have no way to support their families. There has been a wave of criticism from Western chains that they have left thousands in a deadlock by cancelling already agreed contracts.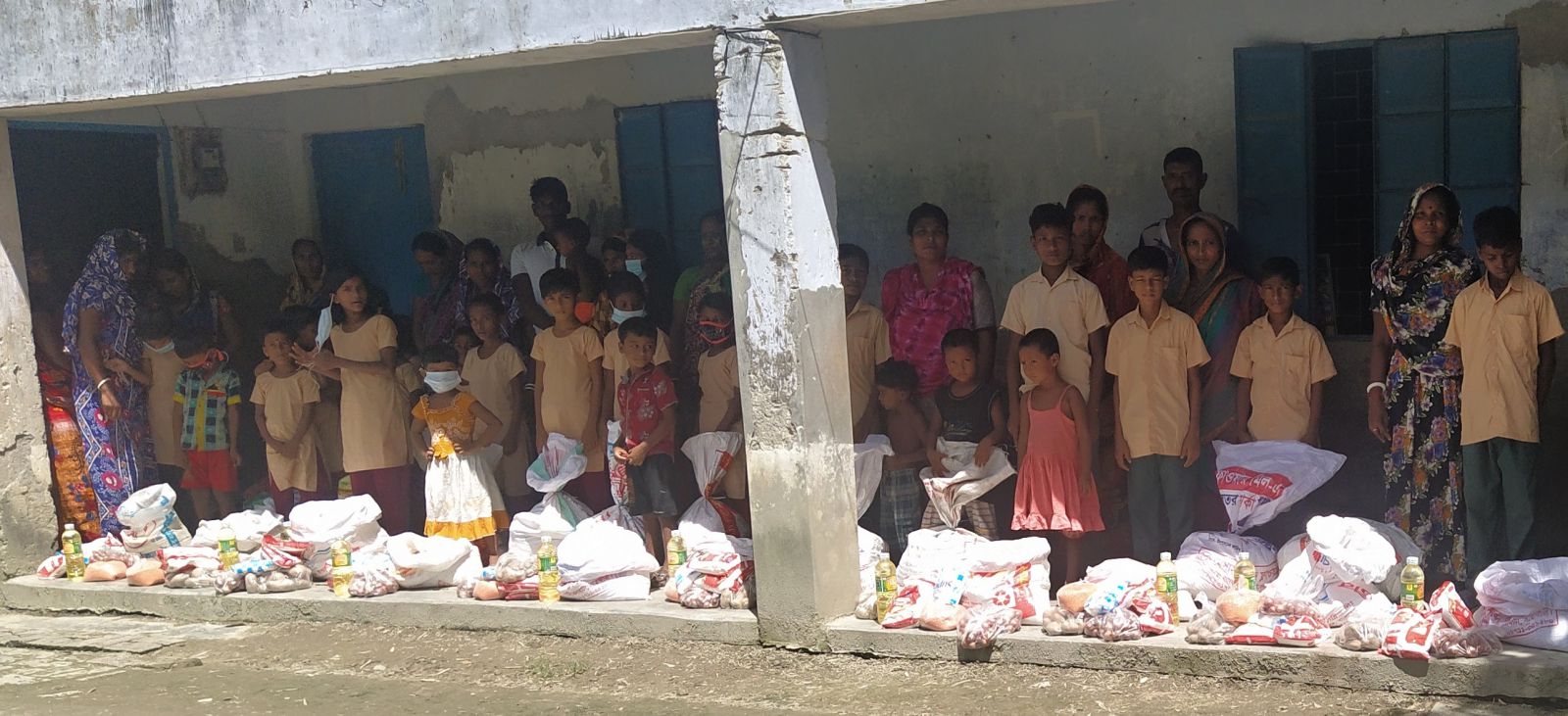 Distribution of food to children's families at Murogasha Village School, southwestern part of Bangladesh.
Coronavirus is spreading rapidly within the country, also because ordinary people can't maintain social distance in large cities. The opportunity to become socially isolated has become a luxury that only richer people can afford. Since the beginning of the coronavirus pandemic, according to official statistics, approximately 395,000 people have been infected in Bangladesh, over 5,700 people have died and about 84,000 people are currently infected. Mortality among doctors is the highest in the world. Across Bangladesh, with a population of almost 170 million, there are only 1,000 hospital beds. By comparison, Czechia, with a population of ten million, has about 60,000. Underfunded and poorly equipped hospitals cannot take care of the sick.
Humanitarian aid to children and families BanglaKids continues!
The Bangladeshi government continues to prolong the reopening of schools for fear that children are the biggest carriers of the virus and that the pandemic situation would worsen. However, the closure of educational institutions, which has lasted for more than half a year, has negative effects on children and their families. Children forget the curriculum, and because most families do not have access to the Internet, online tuition is not possible. Only prominent schools and richer classes can afford it. Children from poor families are thus disrupted by the daily routine, cannot sufficiently develop their potential and tensions in families can also increase. That is why we are so intensely looking forward to the return of children to school and we are concerned about a possible second wave of COVID-19 in Bangladesh.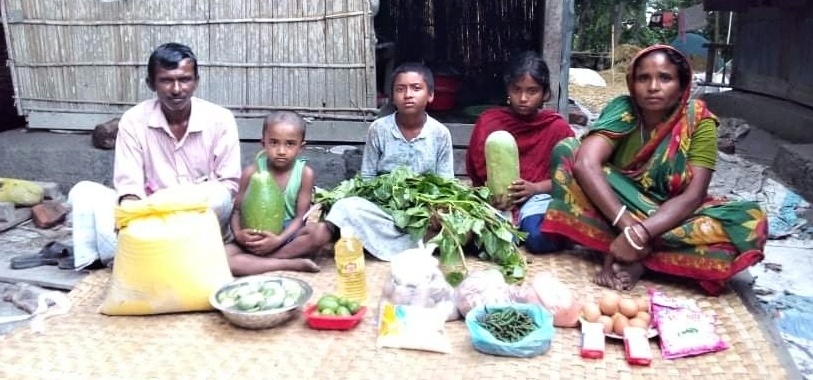 Food distribution and financial assistance help poor families in the COVID-19 crisis.
Fortunately, even in this difficult situation, we can help BanglaKids children and families. We currently help 1434 children's families through village food distribution centres and online financial aid. We implement this especially for children from boarding schools, whose homes are scattered throughout Bangladesh, as we have already written, for example, in the article With love from a Happy Family.
We are also very pleased that the extraordinary collection of COVID-19 and the donors' consent to a temporary change in the use of donations have enabled us to create a system of long-term humanitarian aid in the crisis caused by the COVID-19 pandemic. And when the children return to school, support will follow them to the school desks.
Together we can do it!
Dear friends, the situation of children and people in Bangladesh is really difficult. However, we must not succumb to carelessness. Bangladeshis are extraordinarily brave, hardworking and tenacious. They often have to endure much more than we can even imagine in Europe. Nevertheless, they do not succumb to fate and are still able to enjoy life.
Together with you, we are working to overcome this crisis and successfully continue our mission - to educate children from poor Bangladeshi families and help them for a better future. It's a wonderful task!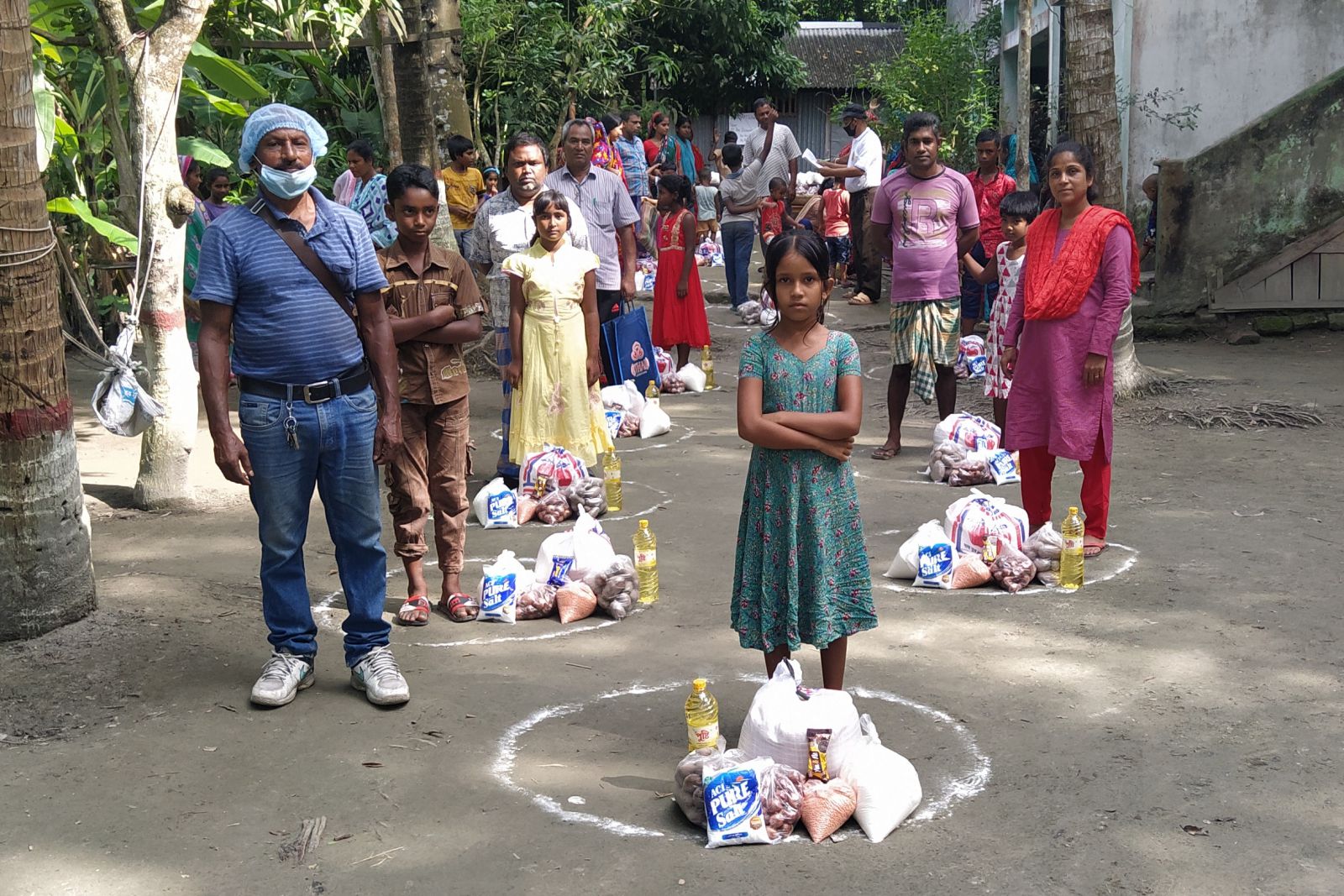 Overview: COVID-19 in Bangladesh
November 12 – School closures extended (until December 19)
October 29 – School closures extended (until November 14)
October 1 – School closures extended (until October 31)
August 31 – School closures extended (until October 3)
August 5 – School closures extended (until August 31)
May 13 – an extension of the state of emergency (until May 30)
May 2 – an extension of the state of emergency (until May 16)
April 27 – School closures extended (probably until August 31)
April 23 – an extension of the state of emergency (until May 5)
April 10 – an extension of the state of emergency (gradually until April 25)
April 5 – A total ban on international flights
March 23 – State of emergency declared from March 26 to April 4 (extended until April 9)
March 17 – The first confirmed death from COVID-19 in Bangladesh
March 16 – school closures from March 17 to 31 (later extended until April 30)
March 8 – The first confirmed case of COVID-19 in Bangladesh