Children in need of support

14 years
Sex: Boy
Birthdate: 8.10.2007
ADRA ID: AC-SAMS-4302
Vorono is a very nice boy, who would be loved by many women. He loves to help in the house and clean in his free time. He likes order not only at home but also in his papers, so he would like to become a civil servant. In leisure time, Vorono likes to read or play football with his friends. He would like to study at SAMS boarding school, but it is difficult for his dad to tighten the family budget with 3 children. Will this cute boy get support from you to continue his studies?
Monthly support 34 EUR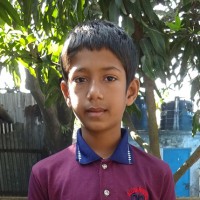 10 years
Sex: Boy
Birthdate: 24.12.2011
ADRA ID: AC-TON-0088
Junayed is a playful boy who enjoys life. He loves school especially because there is a big playground for him to play on. This does not mean that Junayed does not learn, on the contrary. He likes to look at learning together with his older sister, then they get along nicely. Together with his sister, they live with their grandmother and mother Shahida, who takes care of them all. As a worker in the textile industry, without any support from the father, she can barely manage to provide for the household. Junayed would thus need help to graduate from the Tongi School. Will he get it?
Monthly support 28 EUR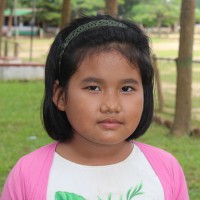 11 years
Sex: Girl
Birthdate: 3.12.2010
ADRA ID: AC-AHTS-3068
Jessica, a sweet little girl who aspires to become a nurse, also attends the fourth grade of the AHTSS boarding school. She really enjoys drawing and also reading when she has time. She has made friends at school with whom she jumps rope and plays soccer. She likes the winter time best because the roads are safe so she can walk everywhere she needs to go. Jessica's mom has a small grocery store that feeds them both. Daddy left them. This makes it very difficult for her mum to pay for school fees and she would be very grateful for help. Hopefully there will be a donor who will start supporting Jessica.
Monthly support 34 EUR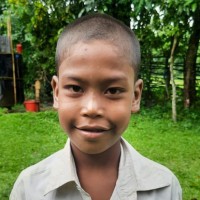 9 years
Sex: Boy
Birthdate: 21.12.2012
ADRA ID: AC-GAZI-4160
Somundro is and obedient and happy boy, he loves to study at Gazirvita village school and wishes to be successful man in future. He would like to work as teacher. In leisure he loves to play with friends and listen to the music. He is good in football, it is his favorite game, but he also likes reading books. Somundro´s family is very needy. They are seven members, Somundro has two brothers and two sisters. He the youngest one in the family. His father does not find work every day and the financial condition of the family is not good. It is hard to survive therefore the parents are not able to cover the costs of studies for their son.
Monthly support 28 EUR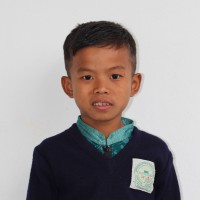 10 years
Sex: Boy
Birthdate: 8.11.2011
ADRA ID: AC-MONO-3436
Immanuel had longed to go to school since he was a child. He succeeded and is now in the second grade at Monoshapara boarding school. But it is very difficult for the family, there are seven children at home, they come from a mountainous area where they cultivate a field and then sell what they grow at the local market. But this is only possible for about 4 months, for the rest of the year the father looks for wage labour. Immanuel is enthusiastic about school and hopes to be able to continue, he would like to become a teacher one day. He enjoys his Bengali classes the most and looks forward to playing with his friends after school.
Monthly support 34 EUR

12 years
Sex: Girl
Birthdate: 12.10.2009
ADRA ID: AC-SAMS-4174
Rochona is a girl with her heart in the right place. She loves her family and friends and would love to help people in the future as a nurse. She is studying at SAMS boarding school and is doing very well. She loves school and learning, especially English is a cool subject! When she has time, she likes to read a book or play badminton with her older sister. She lives in a small house made of clay, bamboo and with a corrugated iron roof in a village far from school. Her parents cannot manage to pay for both their children's education. Will Rochona get the chance to show how smart she is and will her dreams of helping people come true?
Monthly support 34 EUR