Children in need of support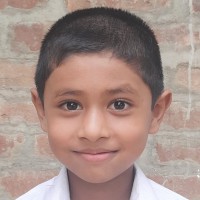 7 years
Sex: Boy
Birthdate: 19.9.2016
ADRA ID: AC-SONA-5188
Nisan, currently a student at Sonamoah Village School, would like to become a teacher one day. His teachers are his role models and he loves to learn from them. When he's not in class or doing homework, he enjoys playing soccer or reading. His favorite season is winter and he likes the color red. He would always choose fish and rice for his meals. He is very happy to study in Sonamoah and would like to finish school. Nisan has three siblings, one brother and two sisters, Daddy as a laborer is not able to earn enough money to cover all the expenses the family has because all of Nisan's siblings are also studying. Mum is a housewife. The parents, though illiterate themselves, realize the importance of education for their children. They would like to thank a kind donor who would be willing to contribute towards Nisan's studies.
Monthly support 29 EUR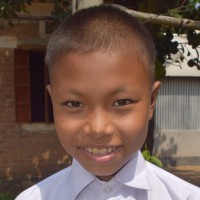 7 years
Sex: Boy
Birthdate: 6.6.2016
ADRA ID: AC-JASS-4869
Mesak is a kind and smiling boy who hails from Saikatpara village in the Bandardban area, which is full of hills. His parents have five children, including Mesak. He has a younger brother and three older sisters. The family is poor, living in a house made of bamboo and straw, with no land of their own to cultivate. Only the father works and earns money, while the mother is a housewife. Papa is employed as a labourer but his income is not enough to meet all the needs of the family. His parents would like Mesak to finish the school where he is studying now, which is Jalchatra boarding school. Mesak likes it very much, he has friends here, and he is also liked by the teachers. He is friendly, hardworking and always helpful to everyone. In the future he would like to become a teacher himself. In his spare time he likes to play with his friends, take care of the garden or repeat Bengali, which is his favourite subject. He likes the colour white and his favourite season is winter. He likes lychees and bananas. He would be very happy if he could stay in school and continue his studies. Can you help him?
Monthly support 35 EUR