20.5.2020
With love from a happy family… we have food for one week …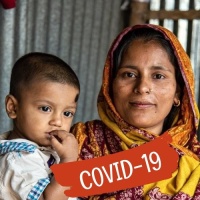 "With love from a happy family for families who are not so lucky and live in a poor country and a difficult time." This beautiful message was sent to us by one of you, along with a contribution to help the families of poor Bangladeshi children. To date, you have donated CZK 583,270 and provided funds to help 1,241 families in need. Thank you! And how does on-site assistance work?
Village schools have become distribution centers for contributions and food
Teachers in village schools distribute funds to the families of the children of poor villagers. Parents can buy groceries and are grateful for any help in times of emergency.
We were touched by the story of teacher Shyamol from the village school of Mandra. 1.5 years ago, he underwent a kidney transplant thanks to a personal collection of friends from the ADRA Czech Republic and other donors. The trouble subsided and Shyamol resumed his mission to teach. His school atmosphere is a small paradise on earth, with beautiful relationships with children and parents.
Now, in a time of crisis, he does not hesitate to help despite the increased danger. He and his wife prepare food to help the children's parents - rice, lentils, oil, potatoes, spices, vegetables - all beautifully packaged, passed on with love and words of encouragement. The teacher thought of you-Donors too. He hung a thank you sign over the groceries! We look forward to seeing him and the children in Mandra again next year.
In total, you helped exactly 600 families in the countryside. Thank you.
We send funds to families of children from boarding schools via the mobile network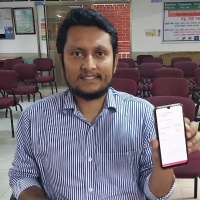 Most parents of children have a simple mobile phone to which a money transfer notification can be sent. Based on it, parents will then collect their living money and can buy basic food. Rice, lentils and oil are among the most essential.
The money is sent to the families by our colleagues from the partner organization BCSS. According to the lists of names and numbers, they will first call the children's parents, then the transfer will take place. People are very grateful and thank you for the money and food.
One girl shared her feelings and said to her colleague on the phone, "Sir, thank you for sending money to my family during this crisis. We had difficulty securing food for covid-19. My father couldn't go to work. It's great support for my family. "
Schoolgirl Jui's mother said: "This is a really big help for our family. We have food for one week now. "There are many similar reactions.
As of May 17, we distributed aid to 615 families of children from boarding schools. Thank you.
We try to provide long-term food aid to children's families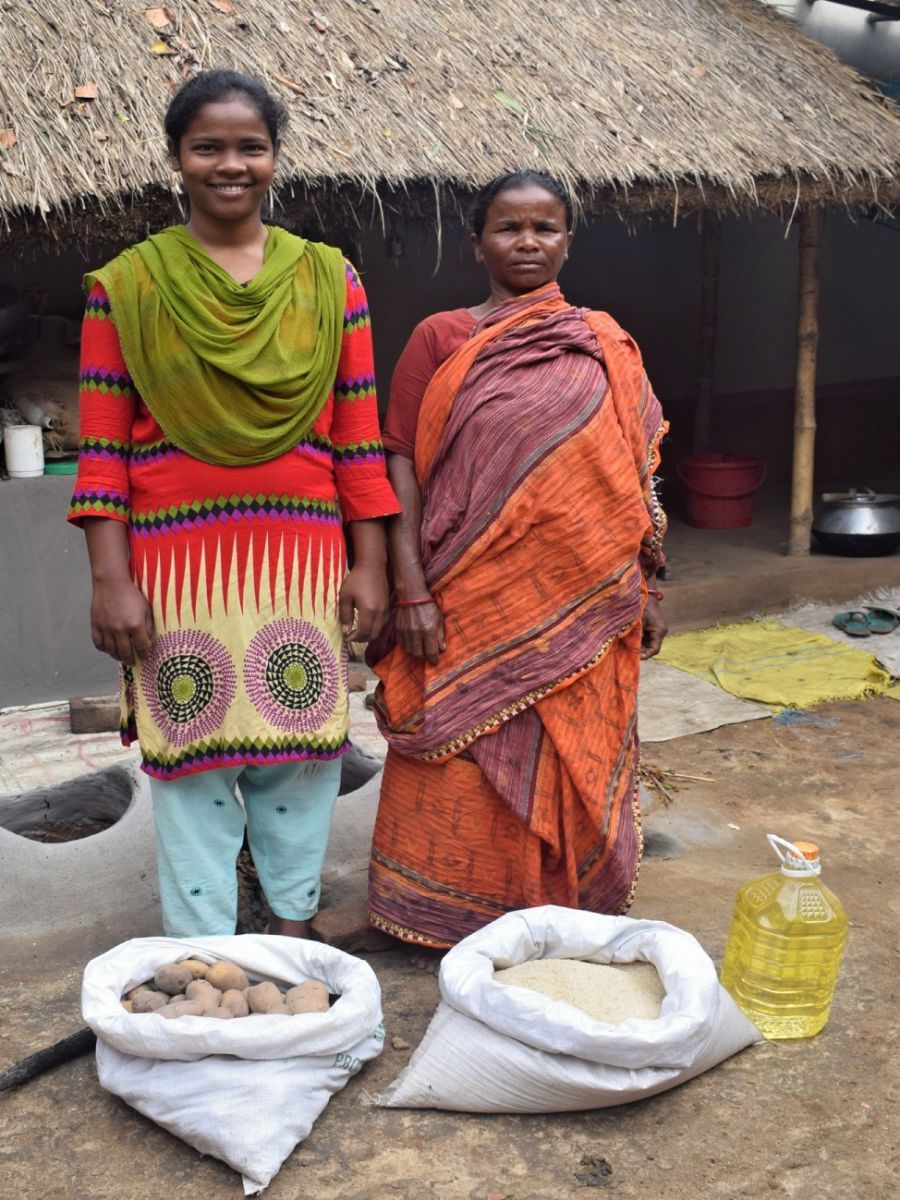 The challenge now is to provide humanitarian assistance to families and children for the coming months. In the BanglaKids program, children in schools were provided with all their needs, including meals. However, the schools have been closed for more than a month and will probably not be open until September.
Therefore, we are currently contacting our regular donors with a request for consent to a temporary change in the use of their donations. Instead of educating children, we would use these funds to provide humanitarian aid to their families. When the children return to school, we will direct the aid back to school. In other words, our help follows the children to where they are.
Thank you
Thank you for helping children and families in need. Someone said that "who gives quickly, gives twice" - and it is true. And you gave quickly and with love. You have responded in solidarity to the extraordinary challenge and need of the poorest families in Bangladesh. You are great, thank you! :-) Of course, you can still help here.
May the bread released by the water return to you at a time when the crisis will be upon us.