24.1.2022
BanglaKids in 2021: Hooray for school!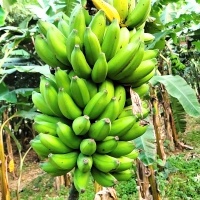 The reopening of schools and the return of Bangladeshi children to the classroom were the most exciting news of 2021. Together, we met the biggest challenge in the history of BanglaKids. The one and a half year closure of Bangladeshi schools (17 March 2020–12 September 2021) and the threat of hunger for children from poor Bangladeshi families during the coronavirus crisis.
But that's not all. In 2021, you also supported several investment projects, helped a badly injured teacher, and made it possible to learn how extremely valuable and necessary your help was during the covid-19 era.
-> CHILDREN, STUDENTS, FAMILIES <-
1 340 students, 2 bachelors and 2 graduates of nursing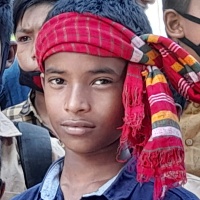 Yes, covid-19 "messed us up" in Bangladesh for a long time. Still, we look back on the year just passed with gratitude. Not only did Bangladesh celebrate 50 years of freedom on 26 March, but 1,340 children and students returned to school in September. This is the most in the BanglaKids program in the last 8 years. We also have graduates - 2 undergraduate and 2 graduate nursing students. And it's all thanks to you, who persevered in supporting the children and students even in difficult times.
Food and financial assistance to children and families
Parents of children in Bangladesh shared with us during face-to-face meetings in October and November how difficult it was for them when the fathers of the families could not go to work for up to 6 months. Many were taking out loans, eating only once a day, or "just" not having enough to eat. The expression "there was nothing to eat in the house" is probably not something we can imagine in our country. One mother fasted regularly and gave her food to her two sons. When she spoke, we felt something of that special self-sacrificing love that never fails.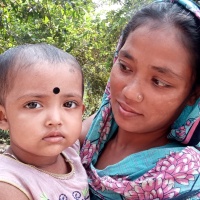 Parents told us that without your support with money and food parcels, their children would go hungry. Mothers had tears in their eyes and people from whole villages came to express their gratitude. We pass it on to you with thanks for your love and solidarity.
You can read more about the aid process in the articles:
With love from a happy family… we have food for one week …
Source of aid springs in the Czech Republic and Slovakia
I danced with joy that we had something to eat again
Further help for children
The gift box, or gift e-shop, once again helped orphans in particular. Shoes, clothes, food, and even a goat here and there for school, are your additional support. Thanks to you, the Money Box of Joy was also filled again. It brought useful Christmas presents to the children – new mosquito nets, bedding and "something" to eat. The solidarity donation for the children in the village schools has again enabled us to provide lunches for whole classes. And to make matters better, during the monitoring trip we were able to give the children sports equipment that made them very happy. Thank you also for this extremely valuable help.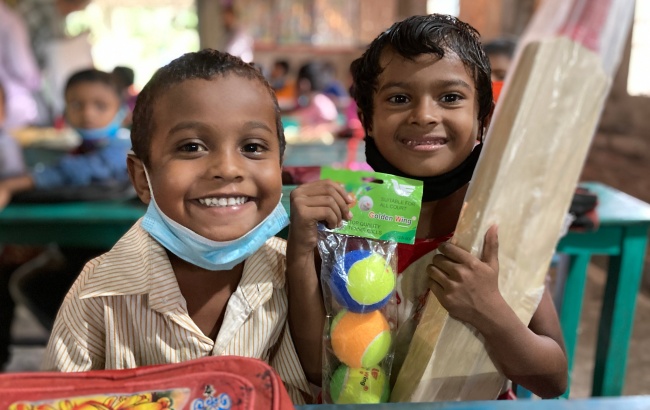 -> SUPPORT PROJECTS <-
Children's playground instead of half a pond
A playground for sports games and children's frolics has grown on the site of half of a pond near Koligram village school in southern Bangladesh. The work included building a dividing dyke, filling the pit with sand, levelling it, and installing children's swings and football goals. Many thanks to the donors and our Bangladeshi colleagues. The children are very happy with the playground.
Reconstruction of the teacher's house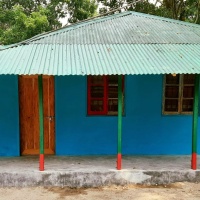 The teacher's house on the campus of Gopalgonj boarding school needed repair. And thanks to you, the donors, it is as good as new today. So the teacher's family has a decent place to live and the teacher can prepare for teaching. The repairs are part of a larger effort toward a new quality boarding school campus. It included repair of the dining hall (2020), access roads, repairs to some of the houses and an older generator.
Chairs for children at KMMS
"If you don't have to stand, then sit, if you don't have to sit, then lie down, and if you don't have to lie down, then sleep." :)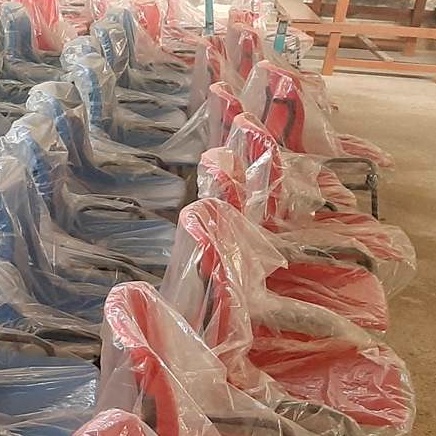 That's how the advice to bodybuilders after a workout to gain as much muscle mass as possible may sound. For our students, however, this doesn't quite apply. They need to learn and gain knowledge. And so that they don't have to stand, we have purchased 92 new chairs for them at the KMMS boarding school.
New tractor replaces old cultivator
The new tractor replaced an old non-functioning cultivator at SAMS.
According to recent reports, this "Christmas present" is already preparing the ground for planting vegetables and other crops. In this way, the school also strives to provide a quality diet for young and old schoolchildren. Great joy!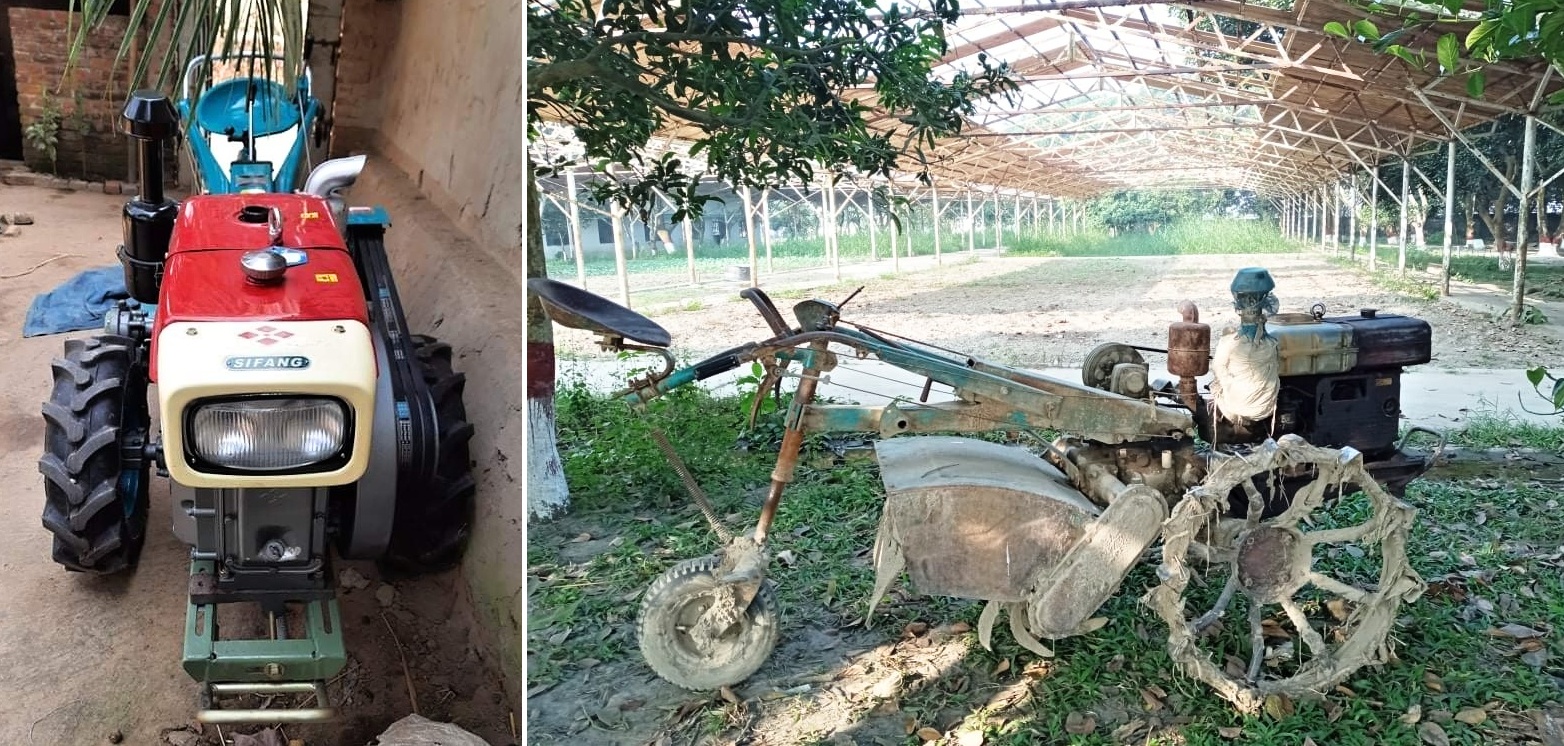 -> A matter of the heart <-
Operation Teacher
Among the extraordinary achievements of 2021 was a collection to help a 64-year-old Bangladeshi teacher who suffered serious leg injuries in a bus-truck accident on his way to visit his children. The right one had to be screwed together with 7 screws by doctors. Thanks to your solidarity, two surgeries and follow-up care, he is now walking without crutches. Thank you for such beautiful human support!
-> THANK YOU <-
Dear donors,
you have done so much for the children and families of poor Bangladeshis in 2021. Thank you - to all of our individual and corporate donors, our dedicated temporary workers, and our amazing volunteers. Without you, this noble outreach would not be possible.
Your love and solidarity is already shaping the future of these poor Bangladeshi children.