1.12.2020
What Grandma says is true!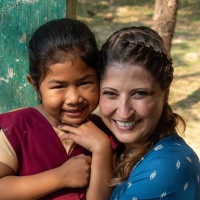 Lúcia and Jónatas come from Portugal but they are globetrotters. They have already lived in France, Spain, England, Italy, the Czech Republic, Lebanon and are now heading to the Sao Tome and Principe archipelago. And it was in the Czech Republic that they learned about BanglaKids, started supporting a girl named Hushana, and even before the COVID-19 pandemic, they met her in Bangladesh. Jónatas is an English teacher, Lúcia is a media analyst.
Lucía, Jónatas, welcome aboard. How did you become a BanglaKids donor?
Jónatas: We have a friend in Brno who has three children. She once told us that she actually has four children, but she never met the fourth because she is in Bangladesh.
Lúcia: We also wanted to help. We were very inspired that a woman with three children supports the fourth in her studies. So we started supporting a girl named Hushana through BanglaKids.
After a long journey, you met your supported girl Hushana. What was the meeting like?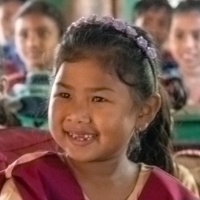 Lúcia: Beautiful. We came to school on a motorcycle, which in itself was an adventure. Some of the children immediately ran to the windows to see us. And even if we couldn't recognize Hushana, we would recognize her by a smile. She was smiling incredibly, literally glowing. I immediately went to her and asked, "What is your name?" And she said to me, "Hushana." And she laughed from ear to ear and shone with happiness.
Jónatas: Even during the welcome program, we learned that she is a very active, energetic and happy girl.
Lúcia: And then when they had lessons, I crept to the window and watched her. All the children were looking at the teacher. Hushana watched her too, smiling a lot and clapping softly. And I watched her softly, she smiled, and then I found myself clapping too. We were on one wave and it was very nice.
I also saw that she is interested in her classmates and is very playful. I don't think she would be happier in another school than the one she attends. That made me very happy. I thought it would be sad to leave and leave her in these conditions. But instead of sadness, I discovered a girl who is perfectly fused with the environment, happy at school and home. We had the opportunity to visit her dear family.
Jónatas: Yes, it was very interesting - to visit the school and also its family, to see an environment that is so different from ours. Hushana has a similar nature to me and I like that. :-)
And how did you experience meeting her parents?
Jónatas: We sat on the porch and spent some time together. We talked about many different things, about their family, about us, about our country. They gave us some fruit that grows nearby that we don't have at home. It tasted great.
Lúcia: At first her grandmother was not with us because she is a little sick. But Hushana showed us the photos and we remembered that she wrote about her in letters. So we asked if we could see her… And she was just beautiful. She came and said, "You support Hushana, so you are also her parents." And the whole family thanked us very much for coming to see her and meet them. And they also asked what they could do for us when we came from such a distance. We told them to keep raising Hushana in such a nice way as before and allow her to continue going to school so that she would still be so happy.
How did you feel when her grandmother put you in the role of parents?
Jónatas: It is a responsibility. But I didn't like fitting into the role of "parents". Although we support Hushana, I do not want to "compete" with her biological parents. I think Grandma used the word "parents" to express closeness and kinship. That's how I take it and I don't mind that much anymore.
Lúcia: The truth, however, is that Hushana has entered our lives, and we are very happy to consider her part of our family. Whenever we pray for our nephew because we have no children, we also pray for her. So it is part of our family, and whenever people ask us if we have children, we always say that we have one child in Bangladesh, and that is Hushana.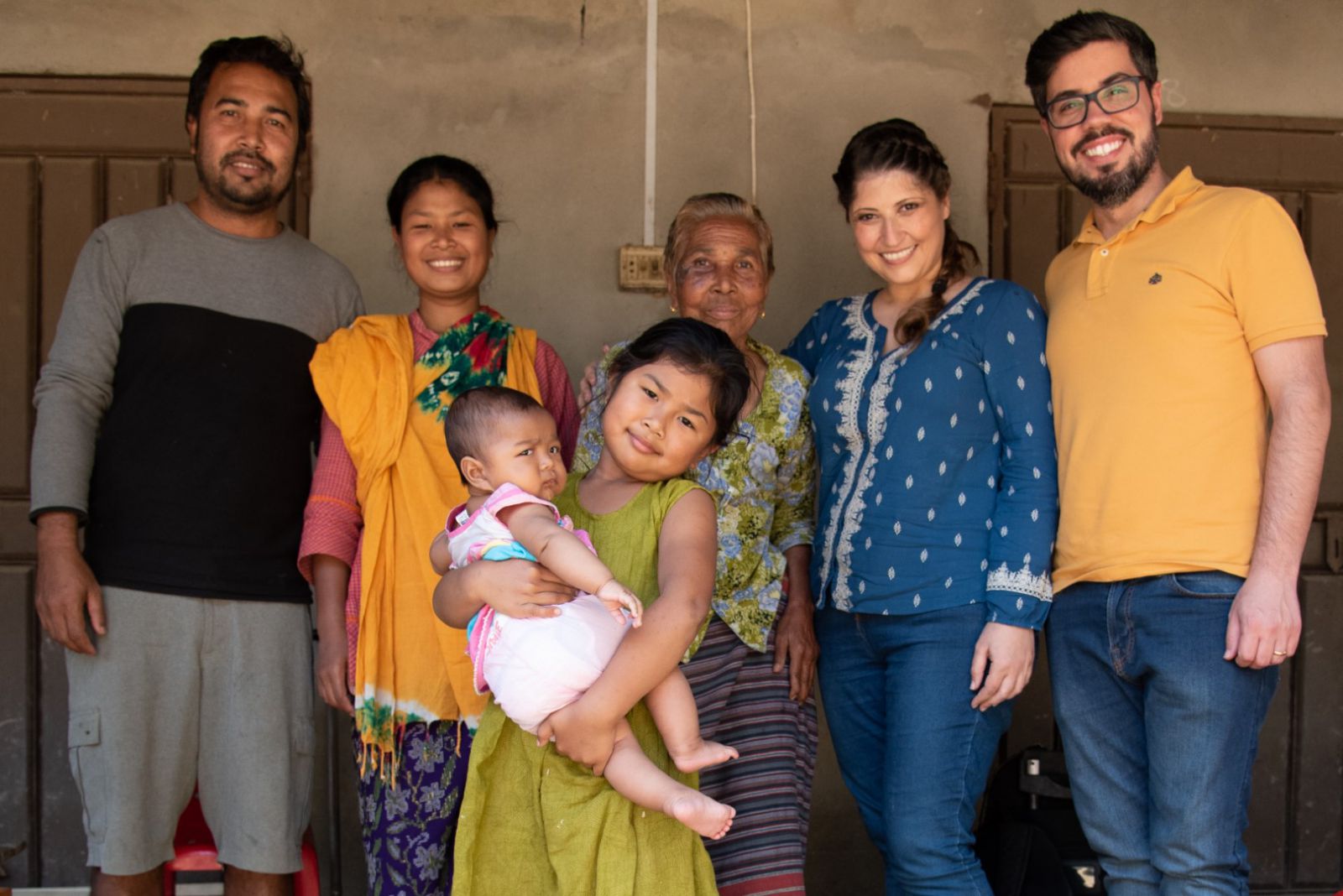 What else surprised you in the life of the Hushana family?
Lúcia: Hushana is from the Garo tribe, which is a matriarchal tribe. We have seen the love and respect they have for their grandmother, the oldest woman in the family.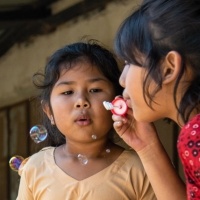 For example, Hushana was playing with a bubble blower that we brought her. And Jónatas explained to her how to refill the bubble blower after she had run out. But she was completely excited while playing and was not paying any attention. Her parents told her to concentrate because someone was talking to her. But she was still completely excited until her grandmother stepped into everything. She told her that she needed to change her behaviour and her attitude. Hushana immediately looked at Jónatas and watched what he was telling her. Grandma has a really big authority in the family. People respect her. She has the main say in the family.
Otherwise, however, Hushana is a happy, kind, playful and very polite little girl. She is only 7 years old and does not speak much English. But every time we gave her something, she said in her sweet childish voice, "Thank you."
Jónatas: Yes, she is very playful. And even if své doesn't speak English, she communicates with us.
Lúcia: I was afraid she would be too shy because she didn't know us and we also look different than the other people here. Many children react timidly to strangers.
Jónatas: Yes, many children are very shy, but Hushana was not.
Lúcia: So it was such a nice surprise.
Responsible parents think about their children's future. Did you also have such thoughts? And what would you like Hushana to do in the future?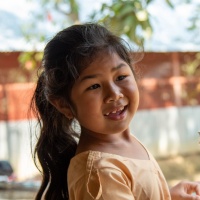 Jónatas: We want Hushana to continue her studies so that she can choose a field that will interest her, whatever it may be. With support, we gave her this opportunity. Many children have no choice.
Lúcia: Hushana mentioned in the letters that she would like to become a nurse. Then she changed her mind and wanted to become a doctor. In any case, her motivation is to help people in her country. So I think that no matter what job she chooses in the future, her motivation is absolutely right. We are very proud that she wants to be a positive change in society. And I believe she will be.
What was it like at school during class? How did the teacher fare through the teacher's eyes?
Jónatas: It's a small school, almost a family environment. The school is attended by 30 children, there is a playground and one teacher. She has a maternal approach to children, she takes very good care of them. We do not understand Bengali, but it was clear from the children's non-verbal expressions that they were very happy.
Lúcia: It's a school in the middle of the forest, in nature. Children play outside, they are healthy. I grew up in the city, so I was pleased that children can grow up like this in nature.
Will you return to Bangladesh again?
Jónatas: We would like to, but who knows what will happen.
Lúcia: If not before, we would like to come to her graduation.
That is nice. What would you say and advise BanglaKids donors who have not been to Bangladesh yet?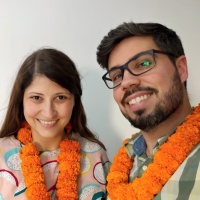 Jónatas: It's a great experience! Experience the country, spend some time with a child or children that you support. It's different than looking at the letter and photos you received. Recently, Lucia and I discussed it. We had some idea… but then, when we met Hushana in person… you suddenly begin to understand what she was writing in the letters, what she was describing, and even though we tried to imagine it, the reality surpassed it.
Lúcia: Get ready for them to treat you like someone they love very much. All the meetings, the welcome programs in the schools, wherever we were, it was unbelievable. They gave us flowers, sang, danced, everything was beautiful. They let you experience what it means to feel special. It's amazing. I would also recommend everyone to take a few days to explore Bangladesh, because it is a beautiful country, and you will learn a little more about it.
Many people do not travel to Bangladesh or other Asian countries because they are afraid of disease, people, religion ... In the news, they hear about Muslims, about terrorists. How do you perceive it based on your own experience, even from your stay in other countries?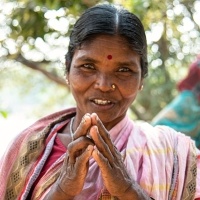 Jónatas: One bad apple can ruin the whole experience, but that doesn't mean everyone is a bad apple. It's just a tiny fraction. And we haven't seen a bad apple in Bangladesh yet. Everyone here was very friendly, regardless of religion or ethnic origin. They looked at us as welcome strangers and treated us very nicely. And of course, apart from any other advice, I could give - it's a different country, a different culture. Follow the recommended vaccinations, just like at home.
Lúcia: Good people are everywhere, in Bangladesh and in other countries we have travelled. They were all very nice to us in Bangladesh, wonderful in their hospitality. There is no reason to be afraid. Be open and learn much more. And you will also receive much more than you give.
Jónatas: And if you want to try a lot of spicy foods, even if you're scared, give it a try, you can have a glass of water or milk in case it's a little too much. And don't worry, it's always very tasty.
Lúcia: And definitely try riding a motorcycle, it's very, very fun.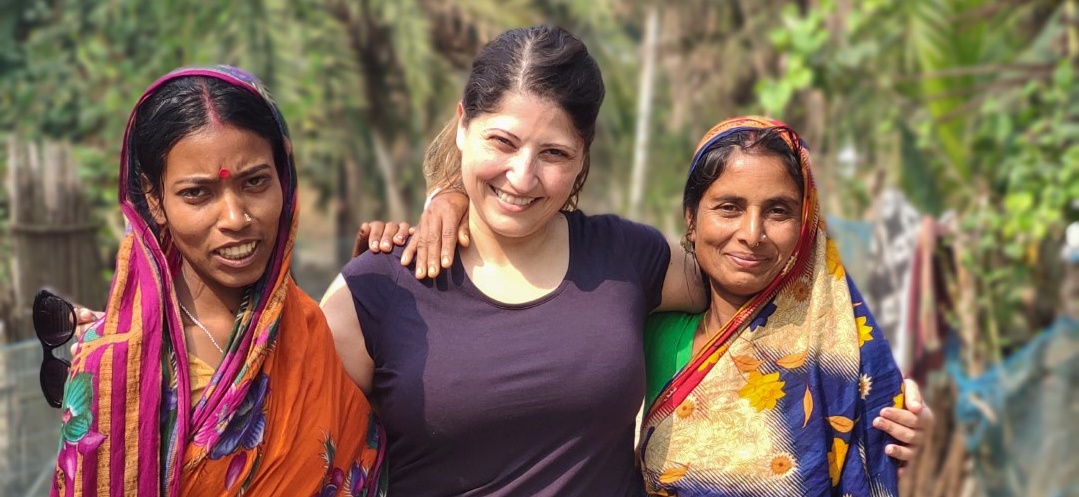 Now can you compare what it was like before the trip and now after meeting Hushana? What's the difference?
Jónatas: I'll say something funny that I haven't said to Lucia yet. Based on her picture, I thought she had short hair, but she has long hair! :-) And of course, I will always pray for her.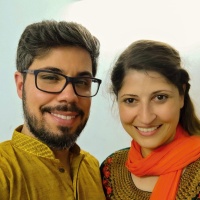 Lúcia: Me too. And now we can pray specifically for her family members. And honestly, I'm thinking about supporting other children. It was a very positive experience. I wish we could help even more. If possible, I would persuade all my friends to do the same. Because it's good for the kids here and for them, as well as for us.
It sounds good.
Jónatas: It's a nice feeling to know that we can help someone and improve their lives. Even if it's a trifle. Let's hope Hushana has a better life.
Yes, we all wish that. Any final thought?
Lúcia: Start supporting your child and go to Bangladesh! :-)
Jónatas: Definitely! :-)
PS: Lúcia told the mothers from the slum: "We do not help you because we are rich, but because we are equal to each other…" We wrote about it here.