8.3.2022
Wishes to women, advice for men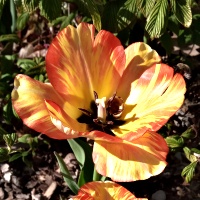 Dear ladies, women, colleagues, today is your day, and even an international one. We wish you to be a constant light in your homes and relationships, an inspiration to your children and your partners, to be healthy, happy, loved and to live in peace. Thank you for your work, thousands of smiles, small and big sacrifices.
Hundreds of thousands of mothers and women are fleeing Ukraine with their children today, and we all know why. They need our help. And it's nice to know that they are getting it and will get it.
We wish that their oppressive present will soon become a distant past and that a beautiful Ukrainian custom will be fulfilled again. Namely, on March 8 a woman can wish for anything, and her husband or partner must fulfil it! And this is the announced advice for men. Or a challenge?! :)
Thank you that your heart is also with the children in Bangladesh, but also with the families in Ukraine.