18.3.2022
What is a sari?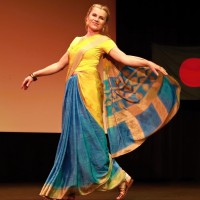 The sari is traditional clothing and a symbol of the Indian subcontinent. Even ancient Indian poems praise the beauty of women dressed in these art pieces. The colour and decoration of the sari express the tribal affiliation, social status and personality of the wearer. There are saris for weddings, dates and household chores. Where did this piece of clothing, which does not contain a single seam, come from?
Sari in a hundred ways
The term sari comes from Indian Sanskrit and literally means "strip of cloth". And it's a big one, a sari can be 5 to 9 metres long. To wear a sari successfully, it is very important to have a perfect tying technique. The oldest Indian statues have saris tied in the Oddisi Fishtail way. It resembles airy trousers and is ideal for dancing, for example. The tying technique has evolved over thousands of years and today there are over a hundred ways to tie a sari.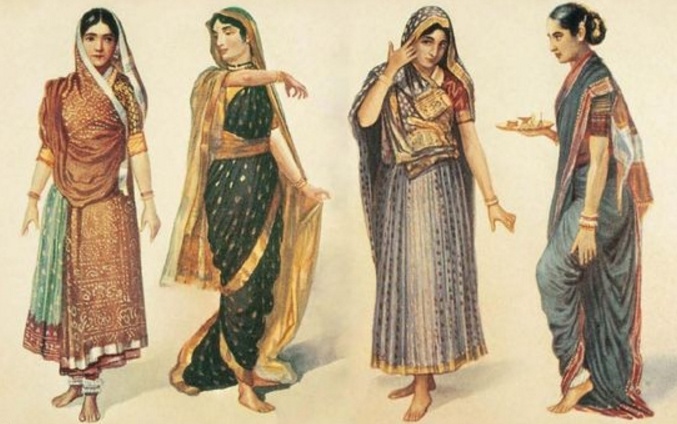 Some of the ways to tie a sari - Oddisi Fishtail is on the far right
Different region, different sari
Just as there are a variety of tying techniques to choose from, there are also a plethora of materials and patterns. Some areas are typical with their own. For example, every Indian bride longs for a baranasi sari. This heavy, gold or silver embroidered, brocade sari is made around the city of Varanasi. It even has its trademark so that local companies can face competition from China. Indeed, the textile giants there produce similar saris at a much lower price, but they are machine-made and made of inauthentic silk. In southern India in Kerala, white cassava saris, which were popular at their peak in the 19th century, are popular.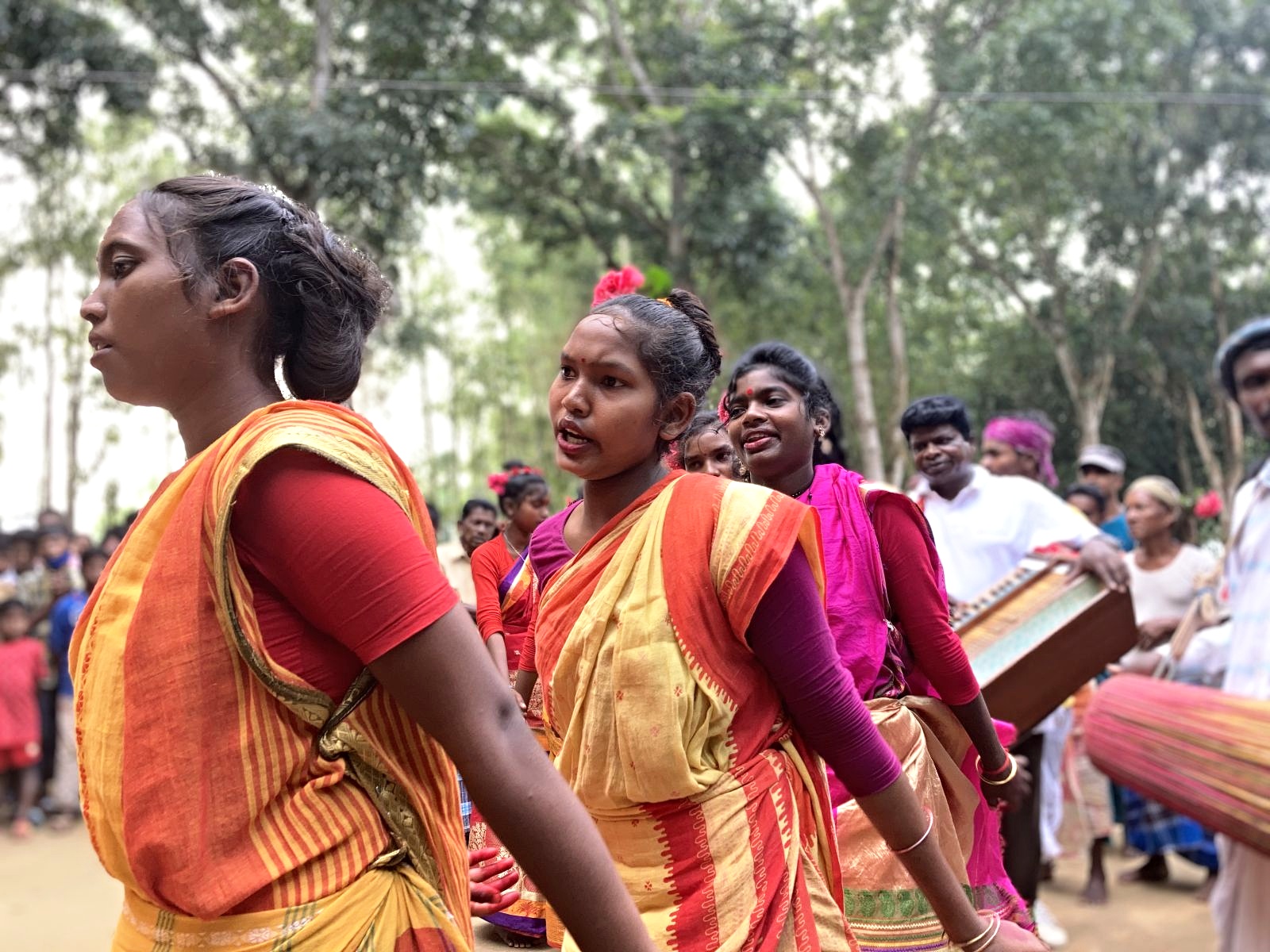 Welcome dance of Shantali girls during our visit to Tallapara school (western Bangladesh)
And what is the sari fashion in Bangladesh? On our travels, we were particularly enchanted by the cheerful yellow and red sari of the Shantali tribe in the west of Bangladesh. The women in them perform a traditional welcoming dance, in which they can move gracefully even with jugs on their heads. For the mothers of the Chalantika slum, a sister project of BanglaKids, decorating saris is an important form of income generation. Helena, for example, is able to support her family through sari embroidery.
How to become a Bollywood princess?
Do you like the sari and would you like to try it too? Visit the BanglaKids Project School - SAMS. Our sari guru, Florence, is a teacher there. She comes from an influential family in Dhaka and has accumulated about 50 pieces of multi-coloured saris in her lifetime. She will be happy to help you with the tying and accessories to make it all perfect.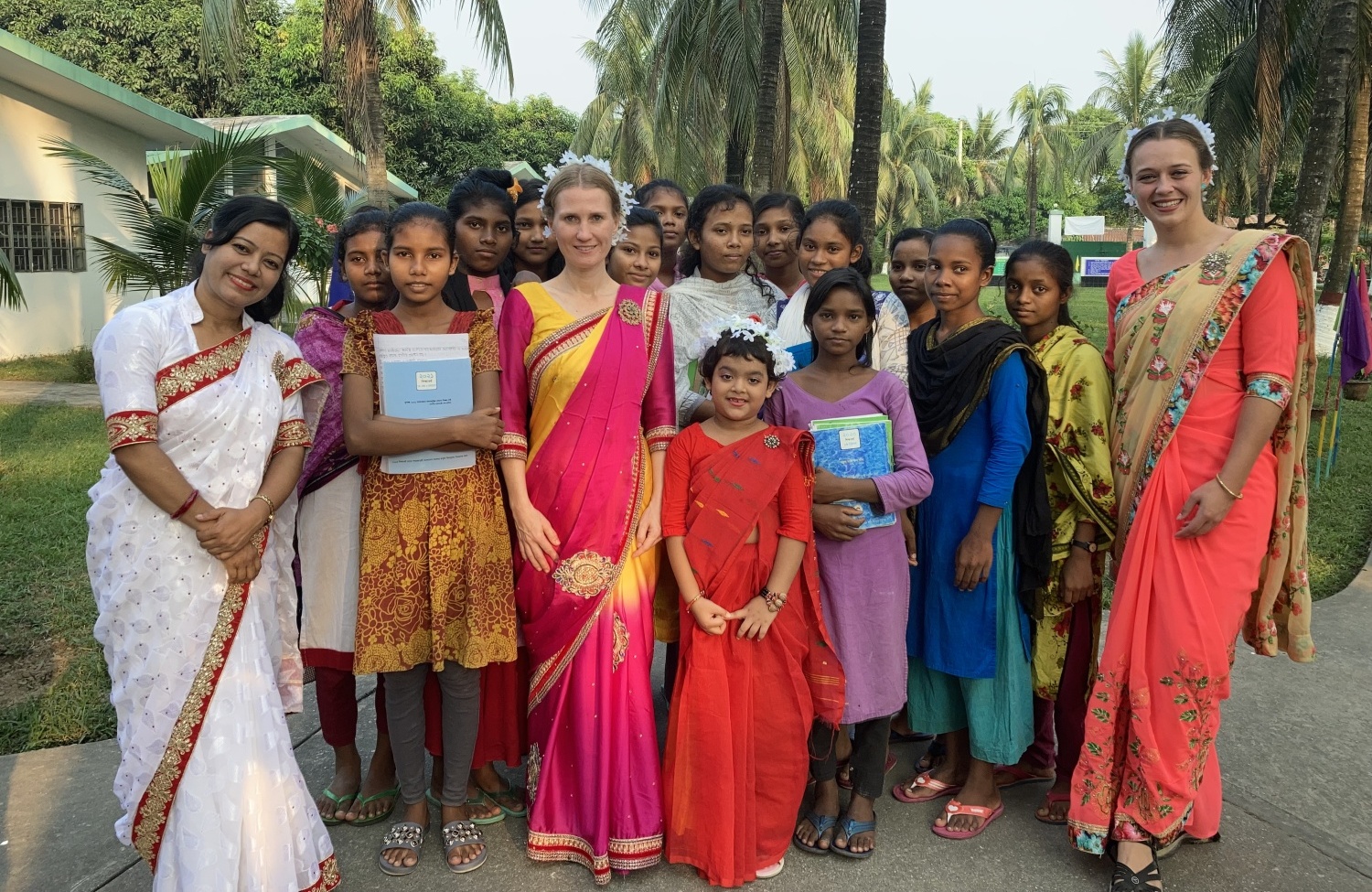 Our BanglaKids and "Bollywood" princesses: in white Florence, on the right our colleague Eliska
First, wear a shortened top (called a choli) or a jacket that matches your model. Doesn't fit? No problem, it will be tailored for you. Then comes the complicated process of tying, wrapping and folding the sari, all of which may not be apparent at first. And of course, you can't leave without sparkly rings on your hands, flowers in your hair and bright lipstick. The result? Like something out of a Bollywood movie.
At the gala evening for BanglaKids, a number of well-known celebrities, including Barbora Černošková, Leona Machálková and Jana Šrejma Kačírková, tried on the sari. See how they looked in their saris?
Bangladesh is a photographer's paradise and the colourful saris have their share of it. If you visit Bangladesh or India, make sure you don't miss a visit to at least one sari shop or a peek into the manufacturing process. It is an element that is intrinsically linked to Bengali culture, combining history and the present. Through them we can learn about the identity of the Bengali people. And that is often the point of travel or the bonus of visiting a sponsored child.
---
Bibliography:
SURI, Charu. The surprising history of India's vibrant sari tradition. National Geographic. September 24, 2020 [online]. Retrieved from: https://www.nationalgeographic.com/travel/article/the-story-of-the-sari-in-india
BHAKTI. Mathur. History of the sari, from ancient India to fashion runways – simple, versatile garments tell the stories of women who wear them. South China Morning Post. October 16, 2020 [online]. Retrieved from: https://www.scmp.com/lifestyle/fashion-beauty/article/3105494/history-sari-ancient-india-fashion-runways-simple