10.10.2022
Ganga Expedition 2022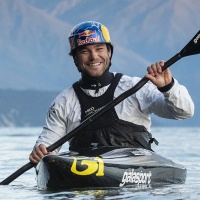 ADRA is organizing the adventurous charitable 2022 Ganga Expedition in Bangladesh from 17 to 26 October. Olympic medalist and multiple world champion in canoe slalom, Vavrinec "Vávra" Hradilek, will be paddling a kayak down a 121 km stretch of the Ganges River for the benefit of 121 Bangladeshi children from the Chalantika slum.
The BanglaKids team and our sister project Chalantika are working together on the Ganga Expedition 2022. Slalom canoeist Vavřinec "Vávra" Hradilek will tell you everything important in the video.Help provide food, education and medical care for the children of Chalantika.
Find out more about Expedition Ganga 2022 and follow Expedition closely on Facebook.
See also our story about Expedition on Czech TV. You can also look forward to the November documentary from the whole event. We are planning a gala screening event on November 25th.
Thank you for being there for others.
Kamil Kreutziger
Head of BanglaKids and Chalantika programmes
Photocredit: redbull.com