7.12.2021
Connecting hearts - snippets from Bangladesh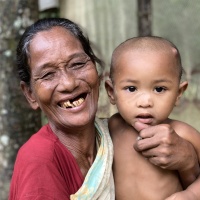 I bent down to the beggar lying on the street and put a few Taka in her hand. In an attempt to please her, I stroked her black hair and emaciated face. Her eyes lit up, she smiled and stroked me back. There was a connection. A connection of hearts. And so this year's monitoring trip was like that.
It was a long 19 months before I was able to travel to Bangladesh again on October 17, 2021, this time with my colleague Eliska. Over three weeks, we visited 8 boarding schools, 7 villages and 3 city schools in all areas of Bangladesh, as well as the Chalantika slum in the capital city of Dhaka.
We were looking forward to meeting with the children and families you were helping with food packages and money for food during the school closure (March 17, 2020 - September 12, 2021) and the covid-19 pandemic. We were interested to know how they were doing throughout this difficult time.
The gratitude of parents for food assistance during covid-19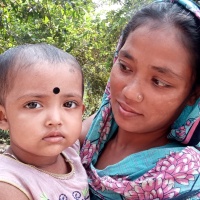 During face-to-face meetings, parents of children shared with us how difficult it was when fathers of families could not go to work for up to 6 months. Many took out loans, ate only once a day, or "just" didn't have enough to eat. The expression "there was nothing to eat in the house" is probably not something we can imagine in our country. One mother fasted regularly and gave her food to her two sons. When she spoke, we felt something of that special self-sacrificing love that never fails.
Many parents told us that without your support with money and food parcels, their children would go hungry. Mothers had tears in their eyes and whole villages came to express their gratitude. We pass it on to you with thanks for your love and solidarity.
Joyful meetings with children, backflips and the Little Mole
The children welcomed us at the schools with a cultural program and flowers, depending on the size of the school, and several dance performances. Each school received a bag or two of sports equipment as a gift from us, and each child received an apple or orange as a treat. In the evenings we used to have impromptu "talk shows" as well as showing several episodes of the Little Mole.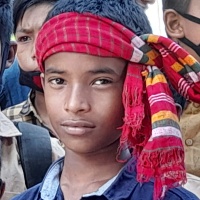 We have discovered that the best way to break down language barriers is through sport. We played handball with the kids (reminiscent of rugby :)), volleyball, or frolicking in the pond. Many of them are very physically gifted. Most probably the boys from the GAPS school, who were jumping off a bamboo pole in the pond near the school, with a one-legged backflip.
And you should see the liveliness of the playground at the Koligram Village School, which you funded. It brings tears to one's face to see how much joy our joint efforts have brought to these little humans.
The children were very happy to be back at school. During the pandemic, they were visited in their villages by teachers. Thus, to a limited extent, classes were held even during school closures. For some of the children, however, a year and a half out of school is a great loss and they will probably have to repeat a year. However, they do not lack determination.
People without whom we couldn't have made it in Bangladesh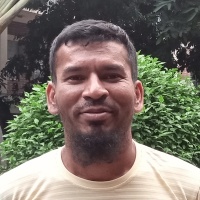 If you have to travel 1,500 - 2,000 km in Bangladesh, you need a great driver. That was Jahid, a muslim father of two. He drove us safely everywhere we needed to go and his knowledge of the roads saved us a lot of time in traffic jams.
Fellow BCSS partner members – Appolo, Milton, and Shohag, were our guides, companions, and translators on the road. Aid coordinators Biren, Mrinal, Richard and Timon, in turn, were essential liaisons with teachers at the schools. Other friends helped us secure food, SIM cards, permits to enter the danger zone and other items. We thank them so much for all their help!
In the southeast of Bangladesh, police officers and soldiers accompanied us to the AHTSS boarding school. This is because the area is not very safe and you cannot get into the place without a special permit and the mentioned escorts. It was in this area that Elisha became a volleyball star. She was filmed by the school, the police and the army! :)
Meeting with teachers and other challenges of the BanglaKids programme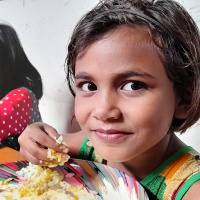 During our meetings with teachers, we reflected on all our decisions during covid-19, shared stories of families and encouraged each other. Many boarding schools have new, committed leadership. A generational change is taking place and the desire to tackle life's challenges is evident everywhere.
The most pressing and timely one is the inadequate budget for feeding children, especially in boarding schools. To improve the quality of the children's meals and meet their basic needs, we will have to increase donations from 1 January 2022. We will keep you informed.
Donobad (in Bangla) = Thank you
Thank you for your persistent help to Bangladeshi children from poor families. You are giving them a chance for a better life and future. Without you, they might have ended up on the streets, like the grateful beggar girl at the beginning of this article whom I will never forget. The connection of hearts still works!
Kamil Kreutziger
PS: The photo gallery below will take you through our Bangladeshi journey and give you an insight into our work. Just click on the thumbnails. And from one of the comments, you will know when Eliska's face will light up. :)