25.11.2020
All children in the world should have a happy childhood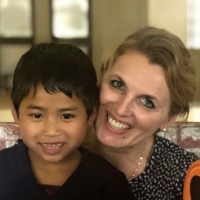 Monika and Robert are passionate travellers. In four years, they travelled to 31 countries. In March, they went to Bangladesh to meet their adoptive children, the boy Langang and the girl Bristy. According to them, they had never received so much love. In the following interview, you will find out what their first meeting with children was like and what they experienced together.
Monika and Robert, you spent 10 days in Bangladesh. What brought you there?
Monika: What brought us there? So mainly the desire to see everything with your own eyes. When we started to support two children from Bangladesh, we wanted to meet them and get to know them. And as soon as the first opportunity came, for which we are very thankful, we set off.
Why did you decide to support children in Bangladesh?
Monika: On the road, we got acquainted with the issue of poverty. We were looking for something that would make long-term sense. And it is here that you see that educating children makes great sense. Targeted support for children to whom it will bring education to life. And then they will do the same again. They will help other children and other people.
Robert: It's terrible to see how people live in these poor countries. And unfortunately, it is not in our power to help everyone, which is so hurtful.
In Dhaka, you met an adoptive boy, Langang. How did you experience it?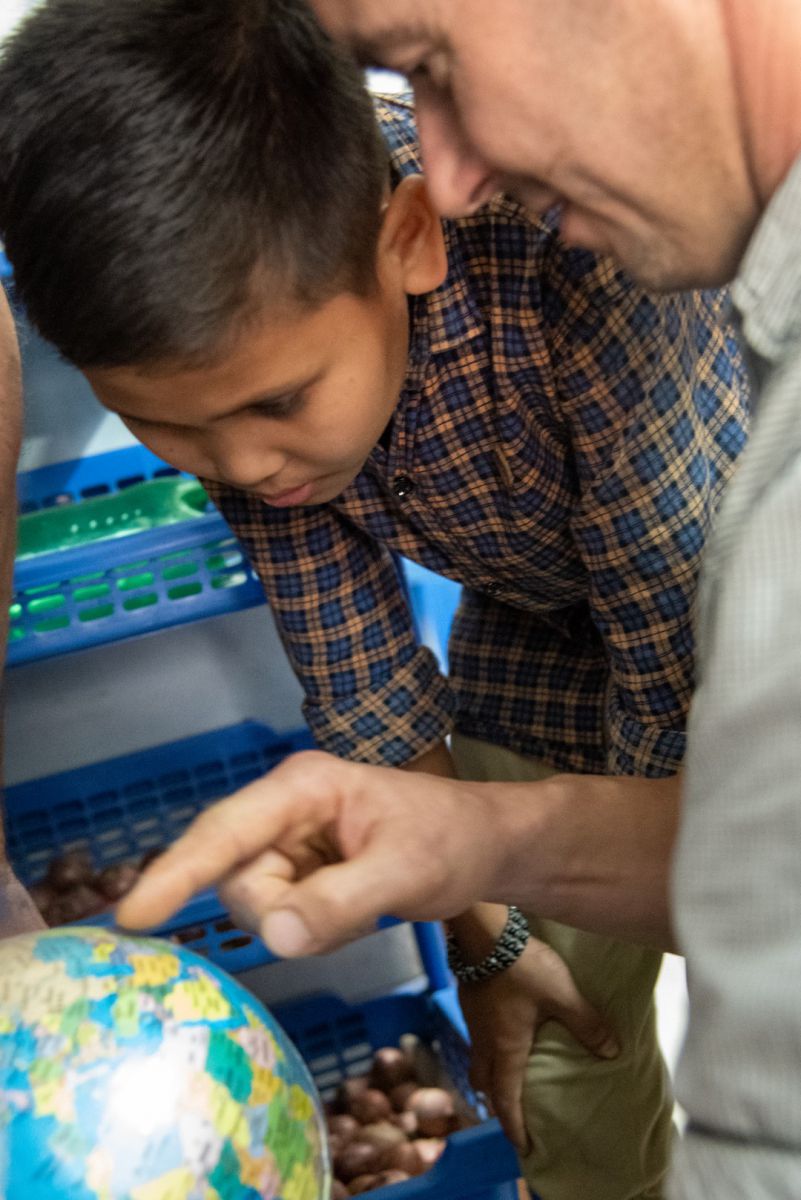 Monika: It was a strong experience for us. Very nice time with him, even though there was a language barrier. It was all very touching. I think we both cried every day. I think that all the children in the world deserve to have a happy childhood because they will be happy in adulthood, lead a happy family and it is such a cycle of life.
Robert: We more or less took him as our son. We would be very happy if he finished school and could come to Europe with us. The children here are very nice and it's hard to resist - just their laughter, the joy of life - even if they have a hard time in life.
You played football together, you went shopping together, you painted. What is Langang like?
Robert: He's still a little boy. When we played football, it was hard because he was thrown among adult men. It was all beautiful. At first, he was torn from reality, he was surprised by it all. But the next day we got very close, he already took us as friends. And it was hard to say goodbye to him when he had to leave. I hope to see him again someday.
Langang had come a long way, and it was his first trip to a large city. How did the boy experience it? Was there something he saw in Dhaka for the first time in his life?
Monika: It was a completely different world for him. He never saw big buildings, he never saw big cars. When we rode the rickshaw, it was a great experience for him, because he never experienced it. As we rode the escalator in the department store, he wanted to go back and drive again. He experienced things here that he had never seen or experienced in his life.
You are great travellers, in the last four years you have travelled to 31 countries including Bangladesh. How did you tolerate travelling, perceiving the culture, food, rush hour in Dhaka?
Monika: The food was excellent everywhere. The organization was generally amazing, the drivers were always ready. It's true that the first trip at the beginning I was a little on thorns, but then I saw that the driver is very good and experienced, so no worries.
Robert: Concerning the roads, my ass sometimes hurt… :-) Traffic is complicated in the capital. The infrastructure of the big city, where an estimated 15 million people live, is simply not ready for that.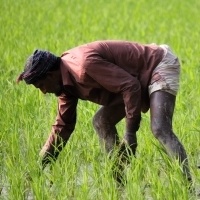 How did you perceive the local people?
Monika: They are very hardworking and appreciate everything, even every job opportunity. They are very friendly, kind and dedicated.
During visits to different schools, you had to speak in front of a large audience of children. I noticed that you shared tasks in a couple.
Robert: I'm mostly a navigator, a trip planner, a driver, a bodyguard, and I don't know what else more. And Monica is in charge of communication. We're such a well-matched couple in this. It's easier for me to take pictures than to talk.
Monika: When we came to every school and saw the little children, their smiles and beautiful eyes, I have to say that I was very impressed everywhere. Sometimes it was hard for me to speak, to express my feelings at all. Such huge gratitude from everyone and that huge love rained down from them. The wonderful performances, the wonderful dances, the welcomes, the songs and flowers they made for us. When they said the sentence: "We have nothing to give you, we just sing for you and we have a flower for you", then these are very touching and strong moments to remember for us.
You also learned Bengali with the children. What did the children teach you?
Monika: They taught me to count to ten and one beautiful sentence: আমি তোমাদের সবাইকে ভালবাসি
And what does it mean?
Monika: We love you all.
That's beautiful… The last part of your journey led north to Bangladesh to Monoshapara Boarding School. You met the little girl Bristy there, whom you support. What was it?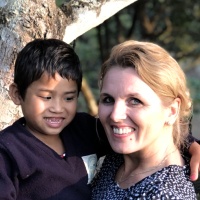 Monika: The meeting was wonderful. Bristy is a wonderful little girl, an orphan, so you get used to her tiny soul. At first, she was naturally a little bit shy. We were at school with her on the first day. There are 18 boys and 2 girls in the class with her. We saw how she could count, how she could write beautifully, how happy she was to go to that school at all.
These kids have nothing. The only thing they have is just the clothes they are wearing. They are grateful to be fed three times a day that they can go to school. They work two hours a day. They have to clean, sweep, collect garbage. Girls take care of flowers, boys go to the farm. It is important that they can take good care of themselves in life. And with that education, they will hopefully find a good job and then pass their knowledge on their children.
Robert: Monoshapara is located in beautiful nature. I am glad that Bristy and Langang live further from Dhaka, where there is nature. The meeting was beautiful, of course, and sad for us. Bristy is a little girl who may not yet perceive the reality of life. It's hard for her. Basically, she doesn't even know Bengali yet, she knows some tribal language. It is difficult for those children to learn Bengali first, and then add English as well. I would probably have a problem with that myself. But the teacher has enough time and can take care of everyone. So that's a great approach to teaching.
We would like to help all the children in the orphanage because it will not help us only one, but it is difficult.

Photographer Lix, who was here with us three years ago, also dealt with this. And he said such a nice sentence: "If you support one child, you will not change the world. But you will change his whole world. "
Monika: I think that anyone can help in any way to children here or to people all over the world.
What would you say to people in the Czech Republic who are considering similar help?
Monika: I would like it to go further… I believe it will appeal to a lot of people. When a person sees how happy and excited can the children be about an inflatable ball, skipping rope or a board game, it's warming up your heart. People who don't want to send money regularly then can contribute to the Money Box of Joy.
I am very happy that our children think this way too. They keep some money on the side every month and also support one child and contribute to the Money Box of Joy. From an early age, children should be encouraged not to think just for themselves, that they are not alone in this world. We should teach them that we are all equal all over the world and that we should help where is needed.
And how could Bangladeshis help us?
Robert: In the Czech Republic all people grow up receiving free medical care, pensions and financial support. Nothing like that works in Bangladesh. Parents do not have the money to go to school. They don't have money for medical care when they are sick. It's a completely different world. I guess I wish everyone could see it and go through it.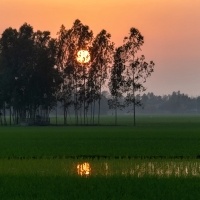 Monika: I have a feeling that there are people here who lack gratitude for a bare life at all. I think it would help a lot of people go through something like that to realize what they have. The greatest wealth a person has, so he has it in himself.
Any final thought?
Monika: When we arrived at Monoshapar in the evening, we were looking at the rice fields and there were fireflies all around. I saw in them a lot of tiny souls of children who will be a light for all other people.
Thanks for the interview.